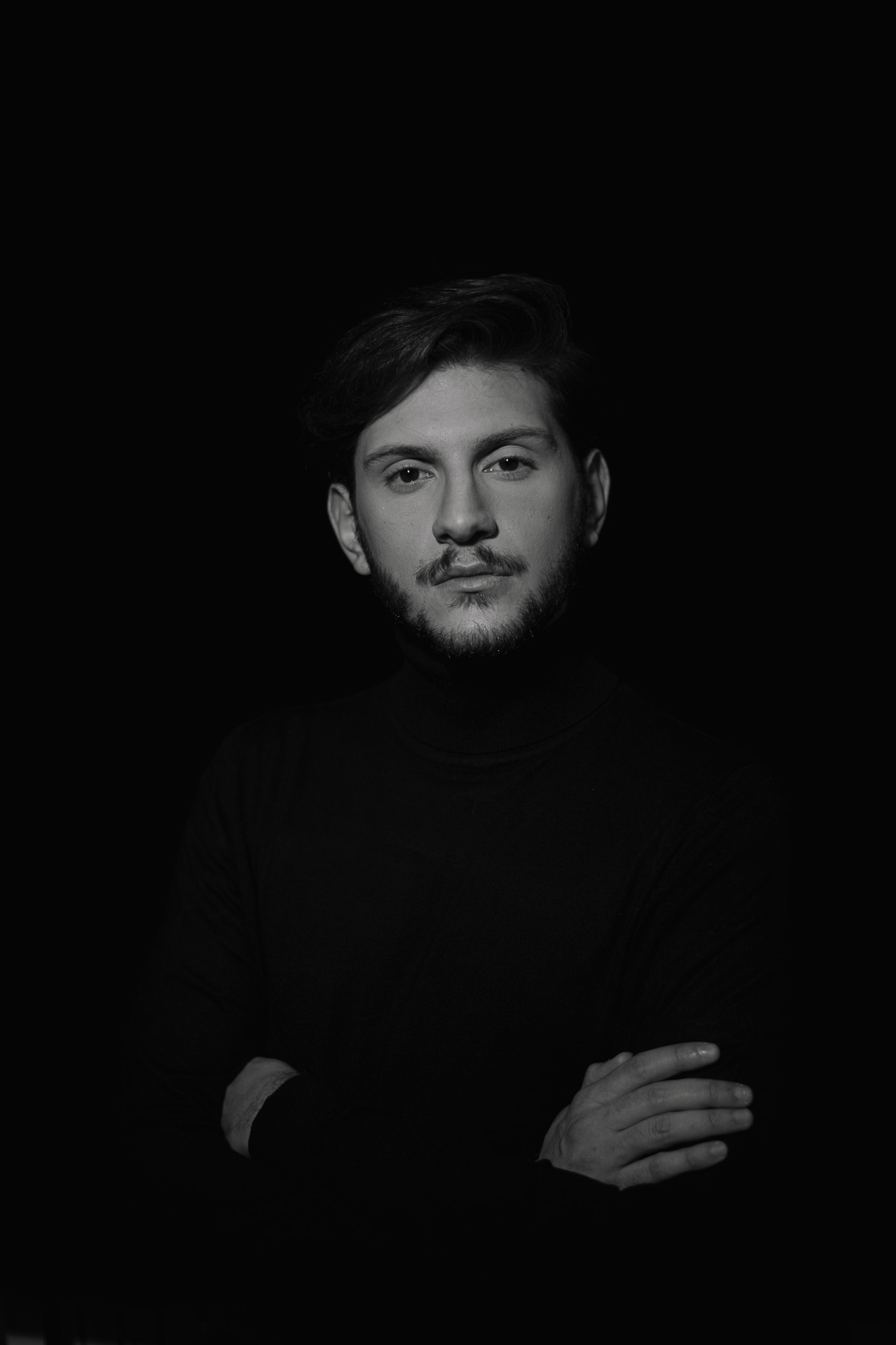 Davide Tramontano
Works from Davide Tramontano
Biography
Born in Piacenza, he began his first piano studies at an early age. He enrolled at the Nicolini Conservatory where he studied composition with Carlo Alessandro Landini and Barbara Rettagliati.
During his studies, he mainly focuses on the German repertoire, with particular attention to the symphonic works and musical theater of authors of the late 1800s and 1900s.
As a composer he attended the masterclass held by Giorgio Colombo Taccani, Oscar Strasnoy and Ivan Fedele with whom he deepened the musical analysis and composition.
His Vier frühe Lieder and Hölderlin-Lieder were premiered in Piacenza in April 2019 and then resumed in Parma (May 2019) and Milan (September 2019) and again in Piacenza (2021), while his Sonata for piano "Verklärung" (2019/2020) obtained in its preliminary form a mention at the International Composition Competition "Città di Albenga" and in the final form the second prize at the Alberghini Prize and was registered and published in the spring of 2021 by the Conservatory of music Giuseppe Nicolini. This score was chosen to be included in a permanent installation created for the Piacenza Musica 2021 Festival.
In 2022 the Fondazione dei Teatri di Piacenza dedicated a monographic concert to him during the Festival MusicMediale. Among other he collaborated with Fondazione Piseri, Fondazione di Piacenza e Vigevano, NoMus and Società del Quartetto di Milano.
He studied orchestral conducting with Ennio Nicotra.
Winner of the Bruno Bettinelli Prize for composition, his works are published by the Universal Edition
About the music
My musical aesthetic comes from the desire to combine tradition and innovation. It is a search for new forms of expression that do not damage or replace the running-in of the great tradition. The significance of the tradition and of the new trends of the experimental currents become polyvalent components of my sound language.
Music - chamber, symphonic or opera – should represent the world as it turns out to be. The human condition should be in the middle of the stage and it should communicate ideas for meditation and reflection.
For these reasons, the approach to the composition and to the music itself must be natural and balanced in order not to create unsolvable and inadmissible problems of structural and linguistic complexity, so that the performance can become an hard challenging and meaningful meeting, but always gratifying.
NEXT PROJECT: MOTHER (2023/2024), one-act opera.
Main event of the Festival MusicMediale 2024, Mother is based on libretto by John Millington Singe. Commission Fondazione dei Teatri di Piacenza.