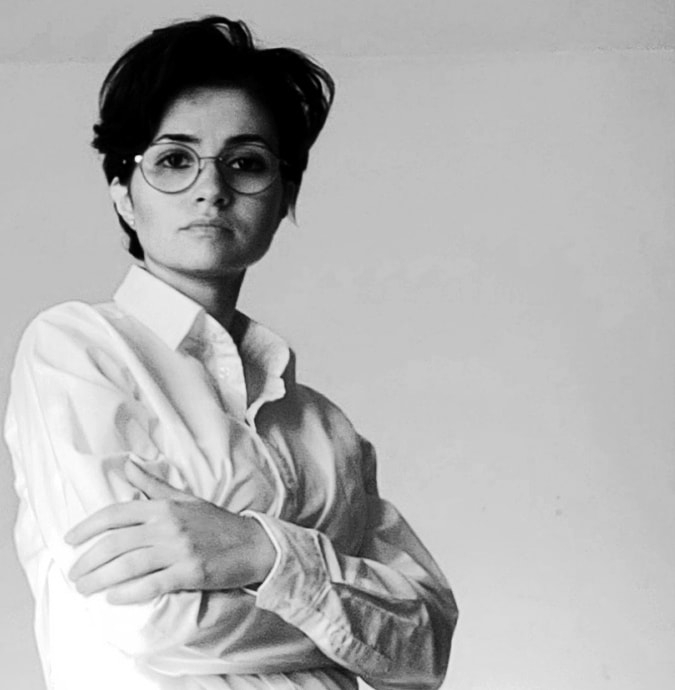 Maria Chiara Casa'
*8 September 1994
Works from Maria Chiara Casa'
Biography
Maria Chiara Casà (1994), sicilian composer, conductor and pianist, is author of symphonic and chamber music. She studied composition at the Conservatory of Palermo and Rome whit Giovanni D'Aquila, Antonio Di Pofi and Stefano Mainetti.
She has obtained several commissions from various italian theaters Her catalog includes chamber and orchestral works, music for theater and images, songs. Her music has been performed in Europe, in theaters as Teatro Massimo and Politeama Garibaldi Theater in Palermo, Palladium Theater, Nuovo Teatro Orione and Eduardo De Filippo Theater in Rome, Bozar Theater in Brussels.
In 2015 she conducted the first performance of her "Consolazione mirabile" in the presence of Sofija Gubajdulina, as part of the "New Music" review of the Teatro Massimo in Palermo. With the musical fairy tale "Il piccolo principe" she won "Per Spartito Preso", an important composition competition of the AdM of Palermo (first performance at Teatro Politeama Garibaldi of Palermo). Her works are actually published Casa Musicale Sonzogno and Universal Edition.
Her musical language ranges between the main techniques of avant-garde music, with a particular focus on minimalism, neotonalism, spectralism and also songs with references to pop music.
About the music
My music ranges from auteur songs to symphonic music, from "cultured" music to that for cinema and theater. As a genre, as far as instrumental works are concerned, I would define it as postmodern and post minimalist music.